Contact Us
Our catalog of products gives you a wide range of easy, cost-effective solutions to choose from. We're dedicated to helping you find the most effective, affordable equipment and services you need to improve your inventory, streamline your communications, and keep your employees safe and informed.
We help small businesses and large companies improve their communication capabilities with advanced technologies, efficient systems, and enhanced networks. We have the quality products, affordable pricing, and on-time delivery to improve parts of your system or build it from the ground up.
Maine Radio will help you find the perfect solution for your business. Our portfolio of products will ensure that you get state-of-the-art equipment that is easy to operate,so your employees can stay connected, optimize their performance, and have the tools they need to succeed.
Get in touch with  Maine Radios today!
If you have an idea of what products or services your business needs to succeed but still have questions before making a purchasing decision, our team can help you determine what's best for your organization.
Call our office at 1-800-452-4464, or fill out the form below to discuss specifications, terms, and pricing. We will answer all of your questions so that you can move forward in confidence with your system upgrades.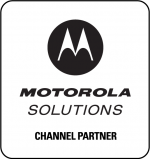 Maine Radio
95 Pleasant Hill Road
Suite F & G
Scarborough, ME 04074
1-800-452-4464