Motorola Two-Way Radios for Maine Construction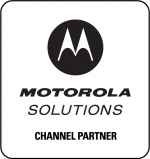 Staying competitive in the construction industry requires finding innovative ways to save money.
Construction sites using two-way radios in Maine have found the devices to be an effective way to reduce costs by increasing efficiencies. Clear and reliable communication on the job site eliminates costly mistakes while reducing downtime.
We offer solutions for small independent contractors, mid-size contractors, and large construction operations. Whatever your project size, we can provide the construction two-way radios in Maine that will enhance communications on your site.
Our Two-Way Radio Systems Features
Clear Audio – even on the noisiest construction sites, our powerful speakers provide crystal clear audio at any volume.
Ease of Use – their lightweight and ergonomic design make them easy to carry and operate, even with gloves on.
Programmable – you can customize your power level, scanning, and channel monitoring.
Flexible Options – you have flexible options for range and coverage, batteries, and accessories.
Call to request a quote and see how Motorola two-way radios in Maine can help your business improve communications and save money today.
Motorola Durable Radios
Motorola radios are known for their durability. They are designed to withstand the elements on a construction site like wind and rain, exposure to salt fog, blowing dust, vibrations, and extreme temperatures. Check out our Motorola product catalog to determine which system is the right one for your site.
Two-Way Radio Rentals in Maine
For short-term projects, you may not need to invest in the equipment. Or, you may just want to see first-hand how the equipment will benefit your operation before you commit to the investment.
Two-way radio rentals are the solution you've been looking for! Call Maine Radio for your radio rental request. We are the temporary two-way radio rental dealer for all of the supplies your construction project needs.
Radio Accessories for Construction
We understand the unique needs of construction customers. We offer a wide range of audio accessories, carrying cases, dispatch tools, and rapid chargers that will enhance your on-site communications and increase productivity. Have a look at our Motorola Accessories Catalog today to see how our radio accessories will enhance your team's communication on the job site.
Two-Way Radio Repairs
If anything goes wrong with your Motorola two-way radios, we can take care of that for you. We handle the repairs and servicing of Motorola radios for construction companies. We know that when your two-way radios are down, it affects your business, so we're here to help you get back up and running as soon as possible.
If you want to upgrade communication on your job site, Maine Radio has the right Motorola two-way radio system for you.