Wireless Two-Radio System Services in Maine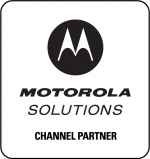 At Maine Radio, we provide the best in Wireless System Engineering in Maine for all of your communication needs.
Contact our team to discuss the wide range of services we provide.
Two-Way Radio Repairs & Installation
Our experienced team of technicians are trained with the latest devices and most advanced information in radio communications. We ensure that your equipment is installed correctly and fully tested. Once installed, we follow through with maintenance and repairs, providing you with a service maintenance agreement that brings you peace of mind knowing that your communications equipment is working efficiently. Two-way radio repair can be done on-site with our qualified techs to help you avoid downtime.
Wireless System Engineering & Project Management
Working together with our qualified engineers, we will help you build a wireless radio communications system that meets your requirements and budget. Once designed, our project management team will seamlessly manage and maintain your system, all the way from design to installation to advice for upgrading your system with each upcoming technical development. We offer complete Two-Way Radio System Engineering.
FCC Licensing
We're here to help with your FCC licensing, whether you're applying or getting ready to renew. Working through the requirements of FCC licensing can be overwhelming, so let us ensure that you meet all of the requirements and help you file the license.
Contact Maine Radio for a service request or more information about wireless system engineering.