Motorola Two Way Radio Promotions in Maine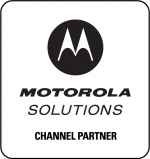 At Maine Radio, Motorola two-way radio promotions provide your business or organization with the opportunity to upgrade your current wireless radio communications equipment and start using the latest wireless technology.
If you're new to using Motorola two-way radios, promotions are the perfect time to start using two-way radios for your communication solutions.
Motorola promotions allow you to add new equipment to your communications plan by using discounts and rebates for two-way radios and accessories.
When you use Motorola, you'll be adding the best in wireless digital equipment to your communication tools. Motorola ensures their equipment offers superior audio functionality with more coverage than ever before. With two-times the battery life in their new radio models, your business is covered when it comes to improved productivity and reliability.
Learn more about our current promotions below.