Hospitality Wireless Motorola Two-Way Radio Solutions in Maine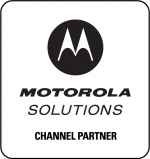 Success in hospitality depends on the quality of customer service your team provides.
The ability to quickly address and respond to your guests' needs will be the defining factor in their choice to come back. Motorola radios for hotels and hospitality in Maine will help your team improve response times and work to reduce costly downtime and inefficiencies.
There are many benefits to implementing Motorola radios into your hospitality operation, including:
Improved response time for customer service and in emergencies
Enhanced efficiency and job safety
Reducing your operating cost while adding value to your hotel
Instantly connecting the front desk to the back office
Advanced audio clarity
Strong network security
If you are ready to take your staff communications to the next level, we have a wide selection of Motorola two-way radios for your hotel or hospitality operation in Maine.
Motorola MOTOTRBO™ Radios
Versatile and powerful, Motorola MOTOTRBO radios are designed to work with your hospitality service in Maine on every level. From the ultra-thin, ultra-light SL Series that fits discreetly in the pockets of front desk agents, to the more rugged and durable XPR 7000 for the maintenance team, there are MOTOTRBO radio models to suit the unique needs of each individual user.
Whether your staff is welcoming a group at the front desk or maintaining greens on the back nine, you can keep everyone easily and seamlessly connected with MOTOTRBO digital two-way radios for hospitality.
Motorola MOTOTRBO Systems
Motorola MOTOTRBO systems technology is built for exceptional guest services and integrates all of the moving pieces into one platform. It combines the best of two-way radio functionality with expanded data capabilities to perform beyond expectations to bring you features such as GPS location tracking, asset management, work order ticket management, and more. This digital technology produces intelligent audio for clear voice communications over a wider area, so you can be assured that your staff will receive important messages even in hard-to-reach areas like basements and tunnels.
Find out how Motorola MOTOTRBO systems can enhance communications for your hospitality operation in Maine.
Motorola Team Communications
Team Communications from Motorola Solutions allows your front-line and field workers to communicate instantly without boundaries using push-to-talk technology on any network or device. By leveraging the Industrial Internet of Things (IIoT), Team Communications technology enables machines, devices, applications, and people to connect seamlessly.
Running an interoperable hospitality operation collects valuable data into a manageable system and unlocks critical insights into your guest behaviors and experiences. This added intelligence results in new revenue streams, streamlined workflows, time savings, and increased workplace safety and security.
Find out how Team Communications from Motorola Solutions can improve the quality of your hospitality services.
We have the Motorola radios for hotels in Maine that streamline all communication through one easy-to-manage interface, so your staff can focus on customer satisfaction.