Manufacturing Wireless Motorola Two-Way Radio Systems in Maine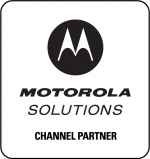 Manufacturing plants using two-way radios in Maine are benefiting from Motorola's MOTOTRBO™ digital two-way radio platform.
It is a complete communications solution, including two-way digital radios, accessories, applications, systems, and support services—all fully flexible and can easily be adapted to the needs of your plant.
MOTOTRBO helps manufacturers streamline production by connecting people and equipment, automating processes, managing risks, and helping your team respond to customers quickly. See how the Motorola MOTOTRBO radios will help your bottom line.
We have the wireless systems for manufacturing in Maine. Your team needs to communicate effectively and clearly across a multitude of platforms, and whether you're looking to rent or buy, we can help. Call us at 800-452-4464, or click to request a quote.
Motorola Durable Radios
Designed with the realities of certain industries in mind, Motorola radios for manufacturing in Maine are rugged and durable. The Motorola MOTOTRBO radios provide options that are certified for hazardous locations, making them safe for use on job sites and reliable in emergencies. We have a variety of options for the most demanding industries in our Motorola Product Catalog.
Motorola Team Communications
We understand the unique challenges presented by manufacturing operations, and we craft needs-based solutions. We know that Motorola radios for manufacturing in Maine need to connect all workers and devices seamlessly through one platform. And, they have to connect both people and machines in order to be effective. Our MOTOTRBO-integrated system does it all. Find out how Motorola's manufacturing two-way radios in Maine can improve your team communications!
Two-Way Radio Repairs
When your radio system goes down, your profitability goes down. We understand that, and we want to get your radio repaired and your communications up and running as quickly as possible. We service and repair all of your Motorola radios and accessories.
While much of the work in the manufacturing industry remains hands-on, technology is an integral part of the process. As we rely more on technology, we also need to be sure that it's functioning optimally. Motorola two-way radio systems are integrating communications between man and machine in a way that's making work safer and production output higher.
If your manufacturing operation is looking to buy, rent, or get radios serviced in Maine, Maine Radio has you covered.