Landscaping Nursery Motorola Two-Way Radios for Maine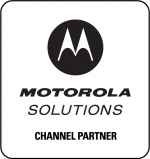 Agriculture and farming have seen some considerable changes over the last few years.
The introduction of two-way radios in the farming industry in Maine is revolutionizing the way farms, ranches and nurseries do business.
Adding Motorola radios to landscaping nursery operations in Maine will streamline communication across job sites. This means that your office workers and people in the plants or fields can communicate with one another freely. With such reliable communication across the job site, troubleshooting becomes instantaneous.
If your farm or nursery operation is looking for an integrated communications platform to help increase worker productivity, improve employee safety, and reduce downtime, Motorola two-way radios for farming in Maine offer the solution. Call Maine Radio now, or click to request a quote.
Motorola Durable Radios
Agricultural fields or plants are not the places for delicate equipment. Motorola radios for farming in Maine are designed to withstand the elements. These products come in a range of rugged and durable options that won't let you down when you need them the most. Have a look at our Motorola Product Catalog to see which series is right for your farm.
Two-Way Radio Rentals in Maine 
Not sure that you're ready to commit to purchasing a Motorola two-way radio system before you have a chance to see it in action? Working on a short-term project? Why not use our radio rentals for farming in Maine? We can get you fully operational in no time. Put in a Radio Rental Request and let us get you set up!
Two Way Radio Repairs in Maine 
There is nothing more frustrating than your equipment failing when you need it. When it comes to your Motorola radios for farming in Maine, we can help! We handle all the servicing and repairs of your Motorola products and accessories. If something goes wrong, just submit a Two-Way Radio Service Request, and we will get it taken care of as soon as possible.
Having an effective communication system on your farm is a necessity in this day and age. The benefits to worker safety alone make it well worth the investment. The cost savings in reduced downtime and increased efficiencies easily offset the initial investment. Whether you are looking to rent, buy, or have your Motorola radios serviced in Maine, Maine Radio will take care of you.