Oil & Gas Wireless Motorola Two-Way Radio Solutions in Maine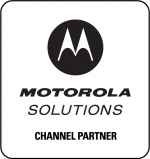 Global demand for oil is at an all-time high and is expected to continue growing.
Safety is one of the greatest concerns the industry faces; being able to maintain communication during potentially dangerous situations is imperative. That is why oil and gas companies mandate the use of intrinsically safe equipment to safeguard personnel working in hazardous locations with potentially explosive substances.
Motorola intrinsically safe radios and accessories used by oil and gas personnel in Maine are certified as a system, ensuring that industry safety and performance requirements are strictly upheld.
We offer a wide range of Motorola intrinsically safe radios for oil and gas in Maine. Request a quote to get started on equipping your team with the best communications solutions for your industry and operation.
Motorola Durable Radios
In an oil field, safe also has to mean durable. Motorola MOTOTRBO™ radios are the rugged solution you are looking for. You will quickly discover that these radios are manufactured to withstand the extreme elements commonly found on oil fields. They also have a superior external design that minimizes the risk of the battery detaching if dropped.
Motorola MOTOTRBO Systems
MOTOTRBO systems can be optimized to streamline the mobilization of response across wide areas and multiple sites. These two-way radio systems include key features such as:
Early warning siren activation
Geographic redundancy
Preemptive priority call
Remote terminal management
System pre-configurations
Unified push-to-talk (PTT)
Automated notification
Group call
Man down
Discover how all of these features make the Motorola MOTOTRBO Systems the leading choice for communications solutions in the Maine oil and gas industry.
Control Room Dispatch Consoles
Control room dispatch consoles for emergency oil and gas keep the focus of your operations where it needs to be when every second counts. Our coordination tools and enhanced intelligence are sourced directly from the call-handling software. Your dispatchers will be empowered to better support and inform personnel in the field with real-time access to critical information.
Don't forget to include your dispatch consoles when deciding on which oil and gas radio in Maine best meets your needs.
If your communication system is due for an upgrade, Motorola has the two-way radios, dispatch technology, and intrinsically safe radios in Maine to make daily operations a breeze. When people can communicate across a rig or plant, it saves time, money, and most importantly – it saves lives.
Request a quote from our team today!