Motorola Two-Way Radios for Recreation in Maine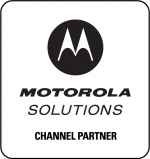 The recreation industry is evolving as customers become more demanding of instant service.
Motorola's digital two-way radios are the answer to that demand. Casino Motorola radios in Maine are helping businesses upgrade from analog choices of the past. The digital channels provide clear audio that adjusts for and cuts through background noise, delivering precise communications to the listener. Communicating incidents, directions, or updates to staff on the noisy and crowded casino floor has never been easier.
Golf course two-way radios in Maine help staff keep on top of guest services. With improved coverage range, digital is going places on the course that analog could not because of terrain interference. Plus, Motorola's long-lasting battery life means there's no stopping a good game due to radio maintenance. Staff is always able quickly to act and respond without interrupting golfers.
Nowhere is the crystal-clear audio provided by Motorola MOTOTRBO™ radios more necessary in the recreation industry than an amusement park. Theme parks are notoriously loud, and operators trust amusement park Motorola radios in Maine for all of their communication needs.
Motorola MOTOTRBO Radios
Motorola MOTOTRBO digital two-way radio communications are the answer to greater productivity, better safety, and stellar customer service. Experience how Motorola radios can increase your profitability by enhancing your guests' experience.
Motorola Team Communications
At the core of Motorola's two-way radio systems is enhanced team communications. See for yourself how team communications from Motorola Solutions will allow your workers to navigate any situation—emergency or otherwise—effectively by instantly connecting them to each other on any network or device.
Incident Management Software
The key to Motorola Incident Management Software is enabling integrated data applications such as text messaging, GPS-based location tracking, workforce productivity applications, and more into one platform. That allows for instant responses in emergency situations, and the increase in response time can make all the difference to someone suffering a heart attack on the 9th hole or missing a child in an amusement park. Find out how incident management software can improve emergency response, resolve issues for your clientele, and keep your team safe.
MOTOTRBO digital two-way radio systems are helping recreational organizations meet a range of business challenges and enhance customer experiences.