Motorola Two-Way Radio Rentals in Maine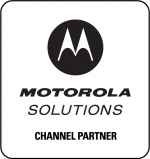 If you're looking for a surge in your communications force, we have the product rentals you need.
Through Motorola radio rentals in Maine, you can receive trusted two-way radios for any budget, for any length of time, with on-time delivery. We have pre-packaged solutions with commonly used accessories so that programming on-site is seamless.
Rental Portable Radios
We understand how crucial it is to have communication equipment that works for your business. Poor function, limited coverage, and inefficiencies are issues that you can't afford to deal with.
Two-way radios provide your employees with a simple, on-site connection. They are durable, have a long-lasting battery life, and intuitive operation, enabling your staff to communicate effectively. With reliable, clear audio, your team will be able to share essential details to keep everyone involved in your event updated, informed, and safe.
Ideal for community festivals, business events, short-term construction projects, or added security, two-way radios give your team the tools they need to perform at their highest level.
Our staff will help you determine the perfect solution for your business concerning two-way radio rentals in Maine. Our portfolio of products is extensive, and our team will ensure that you get the best two-way radios for your project.
Rental Accessories
After selecting the two-way radios that are right for your event, business, or emergency, you'll have the option of choosing from a variety of accessories offered by our rental team. Batteries, chargers, earpieces, headsets, speaker microphones, and surveillance equipment are just a few options you have at Maine Radio to increase your communication resources.
You also have access to efficiency-boosting applications. Dispatch solutions, asset management, and alarms are just some of the apps that are available. Applications help your team deliver data and information more efficiently.
Some of our two-way radio solutions also come pre-programmed with applications, making it even easier for you to implement a communications solution. In addition to providing two-way radio rentals in Maine, we'll help match you with applications for your industry.
Our company has the Motorola radio rentals in Maine that you need. Together, we can put together a package specific to your business needs. We know that you need fast and reliable delivery, and we'll work with you to get the options, terms, and pricing that's best for you. Request a quote today so that we can meet your rental needs.
For reliable communication resources, fill out the form below or request a quote from Maine Radio today.