Industrial Wireless Communication Solutions for Maine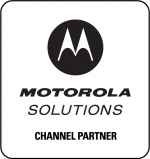 Your mobile workforce requires reliable communication with wide-area coverage.
With customizable digital solutions, you can select the perfect Motorola radio system for your Maine business, school or agency.
Motorola Two-Way Radio Solutions
Wireless solutions can be the defining element that catapults your team into unmatched productivity and safety. Motorola land mobile radio (LMR) systems and MOTOTRBO™ portable radios offer standard specifications that go beyond typical radio solutions, with a wide range of devices that offer features like multimedia communication, real-time updates, and clear voice capabilities.
Motorola Team Communications
The WAVE™ nationwide network allows simple communication with any device or smartphone, seamlessly connecting every team member when it matters most. The WAVE OnCloud software is a subscription-based service that grants teams the ability to communicate using an effective blend of broadband and WAVE network coverage.
Land mobile radio team communications solutions allow instantaneous communication without concern for staying within range. Rapid response between first responders and dispatch centers is essential to the work of many government agencies, which is why Motorola team communication software seeks to exceed boundaries of standard radio technology.
Safety & Security Solutions
Your workforce can only be productive when it is safe. Make sure your employees are always protected with Motorola workplace safety and security solutions. Motorola's wireless solutions allow complete connectivity between your teams and the ability for your team to remain visible and in contact when off-site. Data applications allow seamless multimedia communication while remaining secure.
Focus on the work that you do best and leave communications solutions to us. Click to learn more about Motorola radio systems and wireless solutions or contact us at Maine Radio for one-on-one guidance.